Directions
Bordertown Casino and RV Resort is easy to find, just 15 miles north of Reno on Highway 395. We're at exit 83, just 15 minutes from downtown Reno, and offer easy on-off exits. For Bordertown Casino information and/or driving directions, please call (800) 443-4383 or get directions with your favorite map app.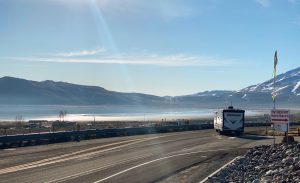 Northbound
From Junction I-80 and 395 in Reno, Go North on 395, 15 miles to Exit 83. Follow signs.
Southbound
Exit 83 off 395. Follow signs.
Lat: 39° 40′ 11.8446″
Long: -119° 59′ 59.985″